Each cycle of Queer|Art|Mentorship culminates in an annual showcase of work produced by current Fellows. "THE QAM ANNUAL" includes screenings, readings, performances, and a gallery exhibition.
Queer|Art|Mentorship 2017-2018 Annual Exhibition
"Here & Not Yet"

November 1–december 31, 2018
The Lesbian, Gay, Bisexual & Transgender Community Center
208 W 13 Street
Image: North By Current, Film Still, D'Angelo Madsen Minax

Queer|Art is pleased to announce the 2017-2018 Queer|Art|Mentorship Annual Exhibition: "Here & Not Yet," which opens on November 1 in conjunction with the 2018 Queer|Art|Prize, and continues through December 31 at The Lesbian, Gay, Bisexual, & Transgender Community Center in the West Village (208 W 13th St). The two-month exhibition will occupy the second and third floors of The Center's hallways this fall and includes multiple components in a variety of gallery-based and time-based art formats.
The Queer|Art|Mentorship Annual exhibition is organized by Queer|Art and curated this year under the title "Here & Not Yet" by current Fellow Eames Armstrong, with new works of film, literature, performance, and visual art by Justin Allen, David Antonio Cruz, Marco DaSilva, Federica Gianni, Lucas Habte, Ryan Haddad, Lamya Haq, Jarrett Key, D'Angelo Madsen, and Zoe Schlacter. While diverse in approach and outcome, these artists are united in dissatisfaction with the world as it simply is. They redirect the future by reimagining the past, upend limitations imposed on our bodies and relationships, and act out alternate realities to reshape what we know to be possible. Many of the artworks on view will be shown as fragments of larger bodies of work or works still in process, offering glimpses of each artist's broader practice in ongoing formation.
In the words of curator Armstrong: "'Here & Not Yet' is a forward kick to the well-worn idiom 'here and now.' We may be present and attentive, but our minds race ahead toward tomorrow, propelled by the potentialities these artists propose." The Annual will be accompanied by a publication, designed and edited by Armstrong and produced by Queer|Art, with contributions from all participating artists and their Mentors.
Visiting hours for the exhibition are 9am–10pm Monday–Saturday and 9am-9pm on Sundays.
HERE & NOT YET:
TIME-BASED ART SHOWCASE
A Time-Based Exhibition for the 2017-2018 graduating fellows of the Queer|Art|Mentorship
— NOVEMBER 16, 7-9PM —
The Center
208 W 13 Street
Room 301

The 2017-2018 Queer|Art|Mentorship Annual features another night to experience the Queer|Art|Mentorship Fellows' work opens with a public event on Friday, November 16 from 7-9pm which will take place as part of the Annual throughout its two-month run. "Here & Not Yet: Time-Based Art Showcase," in Room 301 at The Center, will present performances by Zoe Schlacter, Ryan Haddad, and David Antonio Cruz; screenings of films by Federica Gianni, Lucas Habte, and D'Angelo Madsen; and a reading by Justin Allen.
2017-2018 QAM Film Fellow Federica Gianni
About Queer|Art|Mentorship
Queer|Art|Mentorship supports a year-long exchange between emerging and established LGBTQ+ artists working in film, literature, performance, visual art, and curatorial practice. Since its launch in 2011, the program has seeded numerous creative and professional relationships within a rapidly growing community of more than 150 artists, further propelling the careers of a new generation of creators. Its impact is confirmed with the Annual exhibition, now in its fifth year, which features work by current Fellows of the program. The work presented here represents projects produced by Fellows with support and guidance from Queer|Art Mentors.

About Queer|Art|Prize
Queer|Art|Prize is a national awards program, now entering its second year, that honors the work of LGBTQ+ artists in areas of Sustained Achievement and Recent Work with $10,000 prizes each. Last year's winners were Cathy Opie for Sustained Achievement and Tourmaline for Recent Work. The Prize is made possible through Queer|Art's ongoing partnership with HBO and was developed in collaboration with the Queer|Art artist community. Featuring a revolving Nominating Committee of over 20 esteemed arts professionals from around the country, Queer|Art|Prize highlights the impact of Queer|Art's programming and support on a national level and has established itself as one of the most significant awards specifically created to recognize the artistry and contributions of LGBTQ+ artists.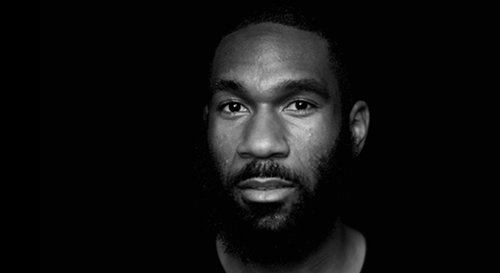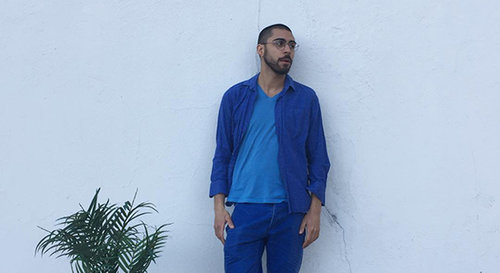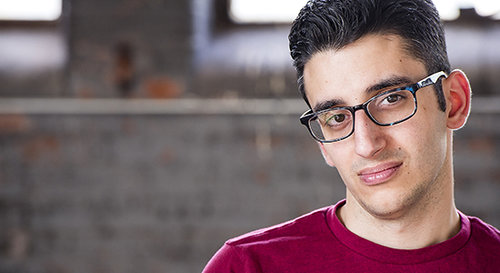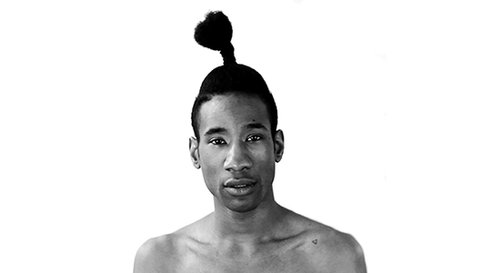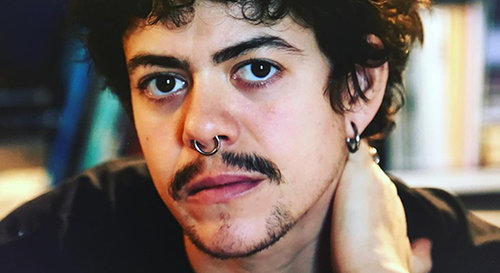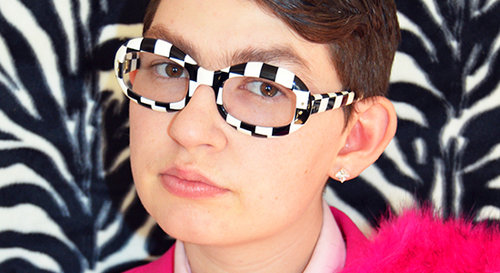 2017-2018 Fellows & Mentors
Justin Allen — Che Gossett (Literature)
Eames Armstrong — Margaret Ewing (Curatorial Practice)
David Antonio Cruz — Neil Goldberg (Visual Art)
Marco DaSilva — Liz Collins (Visual Art)
Federica Gianni — Rose Troche (Film)
Lucas Habte — Frédéric Tcheng (Film)
Ryan Haddad — Moe Angelos (Performance)
Lamya Haq — Naomi Jackson (Literature)
Jarrett Key — David Thomson (Performance)
D'Angelo Madsen — Kimberly Reed (Film)
Zoe Schlacter — C. Finley (Visual Art)
Learn more about the Fellows here
Other Featured Artists
Moe Angelos (Host) is one of The Five Lesbian Brothers, who have written, performed and published six plays and other things that the Internet can tell you all about. Moe has collaborated with the Builders Association as a performer and writer since 2000 and is now touring with The Builders' show, Elements of Oz. She has been involved with the WOW Café forever and has appeared in the work of many downtown luminaries including Carmelita Tropicana, Anne Bogart, Holly Hughes, Lois Weaver, Kate Stafford, Brooke O'Harra, Half Straddle, and The Ridiculous Theatrical Company.
Lia Clay (2018 Queer|Art Community Portrait Project, Commissioned Artist) is a transgender portrait and fashion photographer born and raised in Raleigh, North Carolina and now based in Brooklyn, New York. Her work seeks to demystify the portrayal of transgender individuals within the media, photographing them from a place of honesty and respect. She often references growing up queer in the South, and seeks the natural light in found spaces that, for her, evoke the places she first started photographing in her grandmother's backyard. In 2017, Clay exhibited at Milk Studios, Brooklyn's Photoville, and in a group show alongside Nan Goldin and William Wegmen at Colette. Her image featuring a trans woman standing on a New York beach was featured in Aperture magazine's "Future Gender" issue, guest edited by Zackary Drucker and Kate Bornstein. She shot the 2017 and 2018 covers of Luis Venegas' Candy magazine, and photographed Hillary Clinton for Teen Vogue. In her published work, she pushes to pursue her ideals of portraiture in an industry oversaturated with cisgender perspectives, and to choose projects that push for diversity both in front of and behind the camera.
Sissy Elliott (DJ) is a Brooklyn-based DJ and curator hailing from Michigan by way of New Orleans. Since 2014 he's been moving dance floor audiences to the rhythms of underground club, techno, hip-hop, dancehall & reggaeton. Showcasing music made by and for Black & Brown queers, he's recently shared the stage with influencers such as Kelis, Mykki Blanco, Toro Y Moi, Cakes Da Killa, Princess Nokia & DJ Haram at festivals such as SXSW, Afropunk, Slut Island, FEELS 6 & MIX NYC.
2018-2019 ANNUAL EXHIBITION
2017-2018 ANNUAL EXHIBITION
2016-2017 ANNUAL EXHIBITION